Foster Care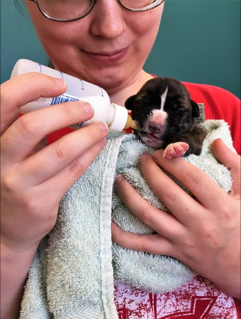 FOTAS and the County have established a short term and a longer term Foster Care program where volunteers foster adoptable animals outside of the shelter environment. The Foster Care system not only ensures the animals are raised in a healthy environment, it frees up limited space in the shelter for other adoptable animals.
Short term fosters usually involve the care of an animal that is scheduled to be transferred to no-kill shelters in other parts of the country or for whom an adoption is pending, typically 5-10 days. Foster families who care for moms and pups/kittens usually do so until the pups/kittens are properly weaned from the mother, roughly 12 weeks from the date of birth.
To become a foster parent for dogs or cats, please contact us or fill out this Foster Care Form and fax to us at 803-643-4006. After your form is received, you will be contacted for a site evaluation from one of the Animal Control officers, just to assure that the animal will be in a safe environment.
Once the site evaluation is completed and you are approved, you are one of our official foster homes. FOTAS will select the animals available for foster based on need, temperament, and the resources and environment of the foster home. FOTAS provides food and medical care to the dogs being fostered if necessary.