Yikes! It's that time of year again. While the rest of the world dons shorts and sunblock, cranks up the grill for a family cookout, and settles into the sleepy rhythm of long summer days, intake at the Aiken County Animal Shelter is soaring—yes, soaring! Last month, the shelter took in 545 additional animals.
Think about it … 545 animals. Do the math—that's more than 17 animals coming into the shelter every single day. And as good as we are at hustling and finding our animals homes locally or in sister shelters up north, we can't re-home 17 animals every day. We just can't; the number is too big. Quite frankly, it feels like sweeping back the ocean with a broom, especially during the summer months.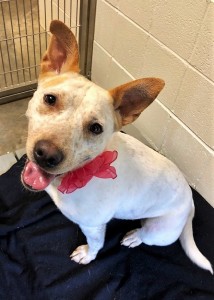 Why does this happen?
There really is only one cause: irresponsible pet owners. People who won't spay and neuter their animals and abandon their unwanted litters of puppies and kittens year after year, and people who surrender their pets to the shelter when they go on vacation rather than make proper arrangements for their care.
In either case, those pet owners make the rest of us pay for their failure to do the right thing because the shelter is funded through your tax dollars. It's inexcusable. There is financial assistance available for folks who can't afford the cost of fixing their pet. Also, surely with a little thought and planning, an owner could find someone—a family member, friend, neighbor—who would be willing to care for their pets while they vacation. Seriously.
How can you help?
Right now, we need someone to care for a single puppy or a single kitten for another week until they can get their final shots and be put up for adoption. Because they are babies with no litter-mates, these little fluff-muffins needs some extra TLC.
Second, will someone please, please adopt our newest miracle girl, the beautiful Petunia? Animal control picked up Petunia from the side of the road. She had been hit by a car and was so badly injured, her lung was protruding from her ribs. She was rushed back to the shelter, where Dr. Levy performed her surgical magic. Then she was sent to foster-care to recover. Now, Petunia is a ready to go home. This is one happy, happy girl. She will make someone a fabulous pet.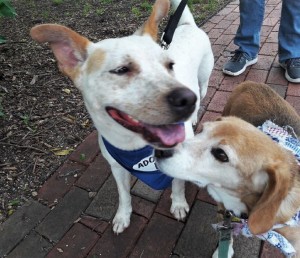 There are other ways you can help, and we really do need your help.
Volunteer, make a tax-free donation to the cause at www.fotasaiken.org, or become a foster family. Want an even shorter-term bit of canine-love? Take one of our great dogs out for the day or the weekend—they love and appreciate a little time away from the busy shelter.
Finally, please, please, please spay or neuter your animals, and talk your friends and family and your neighbors into spaying and neutering theirs. If you or they cannot afford the cost, you may be eligible for County or FOTAS financial assistance.
Call us at (803) 514-4313 or email us at info@fotasaiken.org and see how you can get involved.
Their lives are in our hands.
 — By Joanna Dunn Samson, FOTAS Vice President
By the Numbers
In the month of May, the Aiken County Animal Shelter received 545 stray animals and surrendered pets.


Pets of the Week
MAVERICK
Mixed breed, male, 5 years old, tan & white, 46 pounds – $35
THOR
Domestic Shorthair, male, 2 months old, Orange Tabby, 1.3 pounds – $10