Beth and Gary Bode adopted Buck, a two-year-old Retriever mix, from the Aiken County Animal Shelter (ACAS) nine months ago on Halloween. They had lost both of their chocolate Labs to age-related maladies in 2015 and weren't sure they were ready to go through the pain of loss again.
But there was something special about Buck.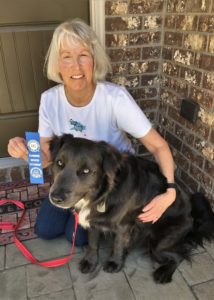 When he was picked up as a stray and brought to the shelter, Beth was volunteering for FOTAS as a dog walker. She had already mentioned to the shelter staff and FOTAS team that she was thinking about adopting a pet who could be certified as a therapy dog to visit schools, hospitals, senior living centers and other institutions. Despite his initial shyness and difficult past, Buck had an especially gentle demeanor, so FOTAS Programs Director Kathy Jacobs introduced him to the Bodes.
"We took him for a 'Doggie Day Out' and knew within the first hour that he was meant to be ours!" Beth said. Buck hopped up on their bed and cuddled with the couple during his first night as their adopted dog, but it took months for him to fully trust that he had a home for life. The Bodes took advantage of the free training session included with every ACAS adoption and said it helped them understand how to help Buck adjust to his new home.
Once Buck started feeling more confident, Beth researched how to get him certified as a therapy dog through the Alliance of Therapy Dogs (ATD), a group active in the Aiken/Augusta area. She enrolled Buck in a six-week course and he passed the American Kennel Club's Canine Good Citizen test. She also completed the required police background check on the therapy dogs website and filled-out the application paperwork. Then, she took Buck to take the Alliance of Therapy Dogs test, and he passed that too! After three supervised therapy visits, Beth mailed the completed paperwork and certification fees to ATD and soon received a welcome packet containing Buck's official ATC certificate, member handbook, ID card, and dog tag.
Now, Buck goes on frequent therapy visits with the Aiken/August ATD group or the Aiken group, "Love on Leashes". He is learning from the other therapy dogs and enjoying his interactions with strangers in need.
"We had a wonderful visit last week at HarborChase (an assisted living and memory care center in Aiken), where he comforted a man who had to put his dog to sleep the previous day," Beth said. "He made an immediate connection, climbed next to him and put his head in the man's lap. It was amazing!" Incredibly, the man's deceased dog was also named "Buck".
Buck has come a long way from the scared, wary stray that arrived at the County Shelter nine months ago. Now he's a happy and confident canine who contributes to society.
"We feel very blessed to have Buck in our lives," Beth said. "We thank FOTAS and the Aiken Animal Shelter for all they do to save and rehome the many wonderful animals that end-up in their care."
Their lives are in our hands
– By Bob Gordon, FOTAS Communications Director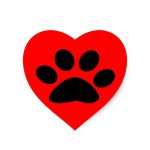 By the Numbers
From Aug. 1 to 22, the ACAS received 385 strays and surrendered pets. During last weekend's Clear the Shelters event, 75 animals were adopted.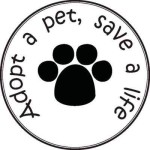 Pets of the Week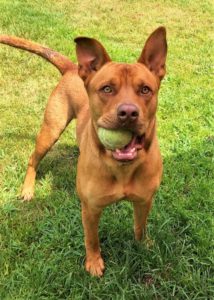 CARTER
Shepherd mix, male, 2 years old, 61 pounds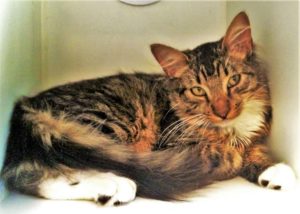 LANDRY
Domestic medium-hair kitten, male, 5 months old, 6 pounds