Every Sunday, the 'Aiken Standard' allows us this space to tell you about the Aiken County Animal Shelter, FOTAS and the plight of the 5000 homeless animals consigned to the Shelter every year, and we are deeply appreciative for that opportunity. Over the years, we have used this column to tell you about initiatives designed to save the lives of more animals and to report on our progress. We have written about the special people who have made a difference in the lives of the Shelter animals, and we have showcased particular dogs or cats who had captured our hearts and needed a little extra "ink" to find them that perfect home.
This Christmas Eve, however, we are not going to use this space to report or convince or to ask you for help; instead, we are simply going to thank you … all of you:
Chairman Gary Bunker and the County Council, County Administrator Clay Killian, and Assistant County Administrators Ashley Jacobs and Brian Sanders for being responsive and responsible public partners;
Councilwoman Kathy Rawls, believed in our mission from the very start and helped us build the successful public/private partnership between the County and FOTAS;
Paige Bayne, Director of Aiken County Code Enforcement, and our beloved Bobby Arthurs, Chief Animal Control Officer and Shelter Manager, who directly oversee and manage the Shelter operations with thoughtful and dedicated attention to the welfare of the animals;
The County Shelter staff—the intake administrators, adoption coordinators, vet assistants, kennel techs and custodians—who make certain that all of those animals are properly documented and cared for with compassion and efficiency;
Dr. Lisa Levy, the Shelter Vet, whose medical prowess and big heart has saved the lives of hundreds of animals who arrive at the Shelter abused, mangled and injured, giving them a second chance;
The FOTAS volunteers, who work on bookkeeping, social media, and special fundraising events; who work with FOTAS Fix-a-Pet and curbing the population of community cats; who organize and work on special fundraising and on-site events; who foster mamma dogs and cats and all their progeny, who care for animals designated for transfer; who shuffle animals to off-site adoption events; who greet the public and man the front desk, walk the dogs, love up the cats, work with play groups, and show animals to potential adopters—the dramatic and steady increase in the Shelter's live release rate since 2009 (84% so far this year) is directly related to their efforts; and
Last but not least, you, the Aiken community, who have supported our efforts with enthusiasm and generosity, adopted your pets from the thousands of deserving animals who end up in the Shelter, and who are working to end the excessive population of homeless animals by spaying and neutering your animals—you have designated the Shelter as your community shelter, and we could not be prouder.
The Board of Directors of FOTAS—Jennifer Miller, Mary Lou Welch, Edythe Hubler, Frank Townsend, Dr. Charlie Timmerman, Caroline Simonson, Ellie Joos, Ellen Priest, Grant and Heather Wiseman, Shanna Ryberg Pearsons, Jeri Barrett, Allison Tyler, myself, and FOTAS Program Director Kathy Jacobs, wish you and your family Merry Christmas and a happy and healthy New Year.
Their lives are in our hands.
By Joanna D. Samson, FOTAS Vice President
By the Numbers
December specials – dogs/puppies $35, cats/kittens $10
January through November: FOTAS and the Aiken County Animal Shelter saved 3,706 dogs and cats.
Please adopt and help us save 4,000 by the end of 2017!
Pets of the Week
MARIELLE: Shepherd mix, female, 3 years old, black w/white, 31 pounds –$0 (adoption sponsored by FOTAS donor)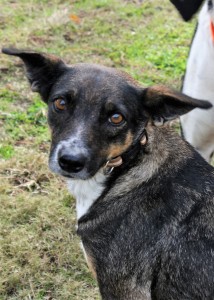 MILA: Domestic medium-hair cat, female, 1 year old, gray, 6 pounds – $0 (adoption sponsored by FOTAS donor)