With more than 1,000 strays and surrendered pets arriving at the shelter over the last two and a half months, there are going to be adoptable animals who get lost in the crowd and take longer to find their forever homes.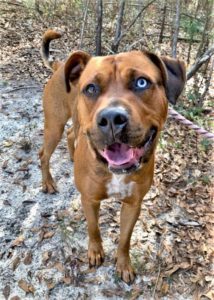 But here are three hidden gems who will make wonderful companions for you and your family. All of these dogs were surrendered by owners facing dark times. These people gave up their dogs for such reasons as financial loss and personal health issues. One owner had to move into special care housing that prohibits pets.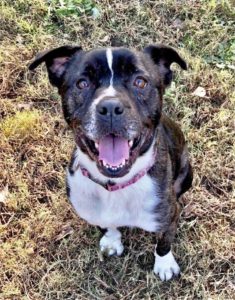 Difficult situations all – but ones these dogs don't understand. All they know is that they were at home, loved and happy – and then suddenly a car ride turned into a nightmare when they were left in an animal shelter with strangers.
If you're looking to add a dog to your home, please take a look at these adoptable candidates. They have already proven to be terrific pets. Now, they just want a second chance at a good life with another person or family.
Hoppy: This 5-year-old Boston Terrier mix is happiest when he's running and playing, but also will sit patiently while you stroke him under his chin and behind his ears. Hoppy tends to jump a lot when he's on a leash, so he's not the ideal dog for a family with young children. But he's a terrific pet for people who are active and want a dog to match their lifestyle. Hoppy is available to an approved home for no charge – his adoption fee has been paid for by FOTAS.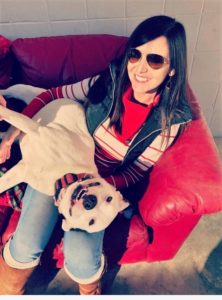 Theia: When you visit Theia, you're likely to see her with a Nylabone in her mouth. She picks it up and shows it off to anyone who stops by her kennel. This gorgeous Pibble is 2 years old and 57 pounds. She loves people but doesn't like to share, so she must be the only dog you own. If you can provide her with a loving home, Theia's adoption fee will be waived. She's been sponsored by a FOTAS donor.
Zeus: Such a regal dog! Zeus is a Rottweiler/Boxer mix with magnetic eyes – one light and one dark. He's 1-1/2 years old and 83 pounds. One of the most athletic dogs ever to grace the shelter, Zeus needs a home with a fenced-in yard that will allow him to run and play. He's very smart and will make a great companion for the right home. Zeus is available for $0 – his adoption fee has been paid for by a generous FOTAS sponsor.
Stop by and see these wonderful dogs and the many other animals who need homes. The County Animal Shelter is located at 333 Wire Road in Aiken. You can also call the Shelter at (803) 642-1537 and speak to a staff member or volunteer. They'd be happy to answer any questions and help you find a pet!
Their lives are in our hands.
— By Bob Gordon, FOTAS Communications Director