The Christmas season is upon us. It's a time of festivity, bright lights, family, goodwill, and faith. It's also a time to count our blessings. As we at FOTAS look back over the past nine years, it's also a time to reflect upon our profound gratitude for our friends and supporters in the Aiken community.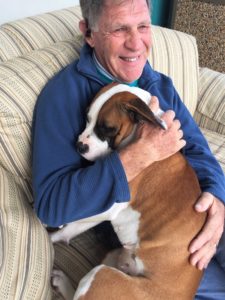 We've come a long way together. With your help, we successfully lobbied the County Council to build a new shelter and partnered with the county to raise money to fund the architectural design and construction-ready plans.
Once the new shelter opened in early 2014, we recruited and trained an army of volunteers to work at the shelter, performing the equivalent of eight to 10 full-time jobs. We funded training programs for county personnel. We developed and funded exciting new programs with the county to increase adoption rates. We created a network of transfer partners in the northeast that take animals we can't adopt locally, along with a system of foster care for dogs and cats who have been accepted for transfer or have special needs. We also supplement adoption fees for military personnel and veterans.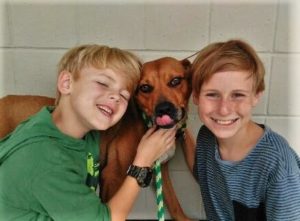 We provided fencing to create exercise yards, bought a new van to move animals locally to outside adoption events, and installed a storage shed. We pay for toys, blankets, treats, flea and tick meds, cat condos, a doggie treadmill to rehabilitate and socialize dogs, and humane runners for folks who need to take their dogs off of chains.
We funded the construction of an isolation pod to separate shelter animals with temporary infectious diseases, as well as a host of necessary medical equipment and supplies. Through this assistance, we've made it possible for sick and injured animals to have a second chance. A total of 450 heartworm positive dogs have been saved through our funding. We also pay for outside veterinarian services when necessary.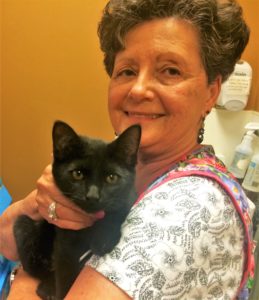 Our funding has made it possible to attack overpopulation of pets at the source. Last year, the county and FOTAS paid for the spay/neuter of over 1,300 citizen-owned pets and 1,120 community feral/cats.
Has all this effort made a difference? You bet it has. In 2009, the old county shelter often took in more than 6,000 animals a year; only 5% made it out alive. This year, the shelter will have taken in 4,200 animals, and 90% were saved. Hands down, FOTAS and the county save more animals than any other rescue agencies in the country.
It couldn't have happened without a lot of hard work, dedication, and support from you, the Aiken community.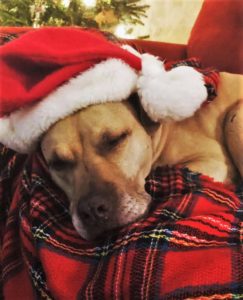 We and Aiken's homeless animals are blessed to have your support.
But there is still so much to do. In the last two months, a whopping 1,000 animals were surrendered to the shelter. Please consider an end-of-the-year donation to FOTAS, either by mail to FOTAS, PO Box 2207, Aiken SC 29802 or online at FOTASAiken.org.
By the way, since FOTAS was recognized by South Carolina as one of the 10 most efficient and effective charity "Angels" in the state, you can be certain that your hard-earned dollars are spent on our mission.
Thank you and God bless your family this Christmas season.
Their lives are in our hands.
— By Joanna D. Samson, FOTAS Vice-President
By the Numbers


Since October 1, the County Animal Shelter has taken in well over 1,000 strays and surrendered pets. Please spay/neuter your dogs and cats.
Pets of the Week
ANGIE: Retriever mix, female, 3 years old, brindle and white, 50 pounds – $35
BEE BEE: Domestic Shorthair cat, female, 1-1/2 years old, black and white, 6.5 pounds – $10