It started when a good neighbor needed to move. He left his feral cat colony, so my husband began feeding them. But years later, we found ourselves with more than 30 cats in two colonies. We knew we had to do something soon!
Last fall, a viral infection or inbreeding caused uncountable and horrible kitten deaths. We reached out to FOTAS for help and they informed us of the County's Trap-Neuter-Return (TNR) program.  It's a free program supplemented by FOTAS that benefits homeless felines and the community. You can trap feral or community cats, get them fixed and their ear tipped (the universal sign of a sterilized cat), and then return them to their outdoor home. We borrowed four humane traps from FOTAS and friends, then got a purchase order number to start the TNR program with the veterinarians on FOTAS's list.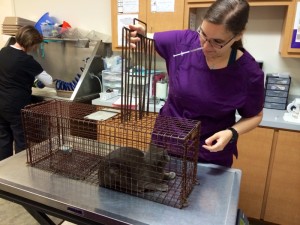 Initially we took four to eight cats in to get spay/neutered each week by appointments with veterinarians and the Aiken County Animal Shelter, where two are allowed with no appointment. The goal was to get this done prior to spring mating time. We would trap on Monday and Wednesday from 3 p.m. to dusk (so we didn't trap night wildlife), using several teaspoons of canned food in the trap.
We checked the traps every 15 minutes because the trapped cats are terrified until the trap is covered with a beach towel. We then moved the trapped cats to an enclosed building for the night.  If two were caught, they would go to the veterinarian appointment in the morning; and if there were more, they would go to the Aiken County Animal Shelter between 8-9 a.m.
The vets did early surgery with same day return while the County had pick-up the next morning. The County Shelter offers their TNR spay/neutering on Tuesdays and Thursdays.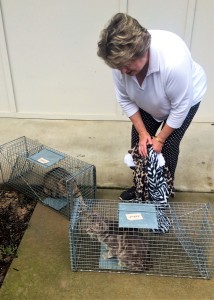 We captured most of the cats in 30 days, but then we had to get more creative to trap the smarter cats. We photographed them for easy identification and watched their afternoon habits for better trap placement. We also upgraded the food to sardines (heated slightly) and camouflaged the traps.
It worked, and now that all the cats are fixed, we can relax and just enjoy watching the barn and deck colonies. With no more additions to the group, there's no fighting, yowling and spraying. We are so happy!  Both colonies guard their territory, so no new cats are moving in and that means no kittens to take to the shelter.
Thank you to FOTAS and congratulations for getting the State Angel Award for non-profit organizations. Thanks also to all the volunteers, donors, the Aiken County Animal Shelter and Veterinary Services. Everyone we met during this adventure was very kind and helpful.
Whether you are feeding one community cat or many more, it is important to stop the population problem. Please help FOTAS meet their goal: no more homeless animals. Working together, we can do this!
If you live in Aiken County and want to participate in the TNR program, please call FOTAS, (803) 507-6315 or the County Shelter, (803) 642-1537.
— By Lynn Carty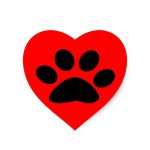 By the Numbers
May 1-16: The County Shelter received more than 300 stray animals and owner-surrendered pets in just two weeks.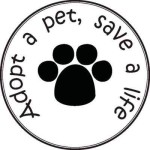 Pets of the Week
MIA: Mixed breed, female, 2 years old, black & white, 36 pounds – $35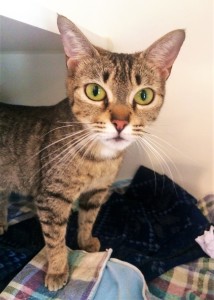 AMANDA: Domestic Shorthair, female, 1 year old, tan & black Tabby, 7.5 pounds – $10