Olga Simons and her 17-year-old daughter, Nicole, come to the Aiken County Animal Shelter (ACAS) nearly every afternoon to walk and socialize homeless dogs. But after they exercise the homeless canines, the real fun begins.
Olga lays out props for the dogs — hats, tiaras, bow ties, scarfs and even a unicorn horn – while Nicole gets her camera ready to take glamor photos of each one. Nicole has a knack for capturing moments that highlight the personality of each pet.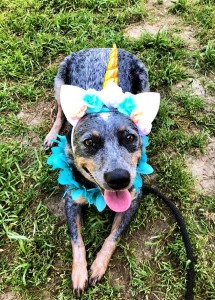 Olga helps her by flashing a treat in front of the dogs' eyes or squeezing a squeak toy, which perks their ears up. They take photos with and without props since the photos are needed for various audiences. However, a cute glamor shot can catch the attention of a potential adopter and give the shelter pet a second chance at a good life.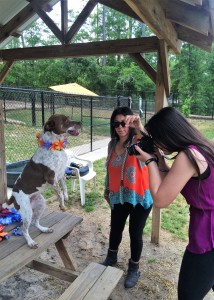 "Nicole and Olga make a great team and have taken some of the most amazing photos of the shelter's dogs and cats, which have led to many adoptions," said FOTAS Programs Coordinator Kathy Jacobs. "We post their terrific photos on Instagram and Facebook, and they're often featured on the County and FOTAS web sites and in the local newspapers."
Olga and Nicole have always shared a love for animals. Not only do they have three rescue dogs and a rescue cat at home, but they also foster shelter dogs and kittens. They specialize in helping shy, fearful dogs come out of their shell and become more confident canines.
"Helping the dogs and being part of the FOTAS team is fun," Olga said. It gives us mom-daughter time. We talk while we're working with the dogs, and it's nice and relaxing for us."
The Simons family came to Aiken when Olga's husband, Scott, retired. It was Scott who discovered FOTAS's web page and recommended the organization to his wife and daughter. Before moving here from California two years ago, Olga and Nicole volunteered and did similar great work for Fresno Bully Rescue.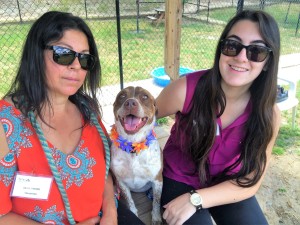 Nicole, who is thinking about pursuing a degree in nursing, has been socializing animals and taking their photos since she was a pre-teen, and says the best part is the happiness she feels when a shelter animal gets adopted.
Her mom agrees.
"We've done this for so long, it's helped us bond," Olga said. "I was taught by my parents to volunteer, and I wanted her to understand what it's like to help out and give back to the community. And hopefully she'll pass along her knowledge and carry on this tradition with her children."
If you are interested in joining the FOTAS volunteer team, please call the FOTAS hotline at (803) 514-4313 or send an email to info@fotasaiken.org.
Their lives are in our hands.
— by Bob Gordon, FOTAS Director of Communications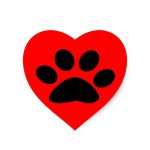 By the Numbers

May 1-10: The Shelter received more than 200 animals in ten days; that's about 20 homeless pets per day!

Pets of the Week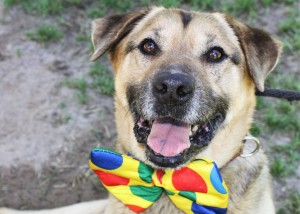 ZORRO
Shepherd mix, male, 11 years old, tan & black, 65 pounds – $35

CURLY
Domestic Shorthair, male, 10 years old, brown & white Tabby, 17 pounds – $10 (available at Aiken PetSmart store)