This Saturday, FOTAS is hosting Woofstock, our biggest family event of the year. The celebration will take place at Citizens Park from 10 a.m. to 2 p.m. and once again feature many contests, including the Doxie Derby and other canine races and contests. Everyone is invited to join in the fun and pet dogs are welcome, too!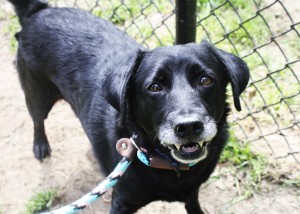 In fact, there will be a variety of furry VIPs from the Aiken County Animal Shelter in attendance. These special dignitaries will be easy to spot with their designer "Adopt Me" scarfs and vests. You can visit with these canine celebrities and, since FOTAS volunteers will be doing adoptions on-site, even take them home with you.
Woofstock's canine guests of honor can be yours for only $35 each. Although there will be many available, here are some of the top shelter celebrities who would love to walk the red carpet all the way to your front door:
OTIS: A two-year-old Corgi mix, Otis is playful and loves to play fetch. He's 5 years old and acts like a pup. He arrived in bad shape, with a lot of fur missing from a skin infection, but now he's got his rich red coat back and ready for a forever home.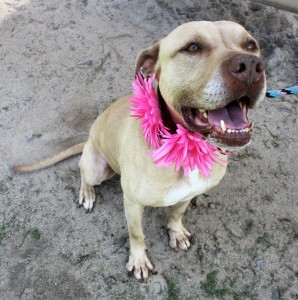 MASON & CHEVY: These two big, sweet guys arrived at the shelter together as strays and really should be adopted as a bonded pair. Mason is 4-1/2 years old, Chevy is 2 and each weigh about 70 pounds. The mixed breed bosom buddies need a home with lots of love and a fenced-in yard.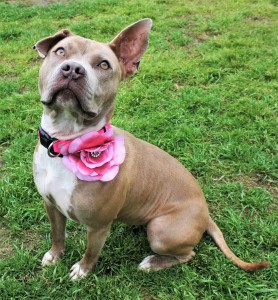 JACKSON: This shy but sweet Hound mix is 4 years old and will make a perfect addition to anyone's home. Handsome and athletic, Jackson loves other dogs and is friendly, gentle and calm. His best friend at the shelter is Vinny. They met for the first time at 333 Wire Road and became instant BFFs.
BELL: One ear is always up and the other down, giving 2-year-old, mixed breed Bell a very cute look. Her personality is even better. She's lovable, funny and very smart. Give her a belly rub and she'll love you forever!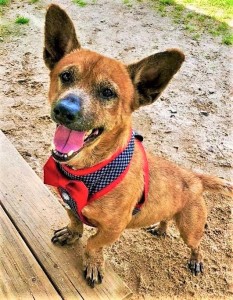 BO: Ten years old with the playful energy of a puppy, Bo is a staff and volunteer favorite. This wonderful black Beagle mix needs to find a home as soon as possible. 
HILDE: An apricot-colored Retriever mix, Hilde is a true gem. She loves people and walks well on a leash. She's one of the smartest dogs at the shelter but also has a goofy side. She'll make some lucky adopter very happy.
So, come visit these canine celebrities at Woofstock on May 5 or – even better – visit them at the Shelter tomorrow! If you adopt one (or two) of these wonderful dogs, they can still attend the Woofstock festival as VIPs, but with you, their new friend and owner, at their side.
Their lives are in our hands.
— by Bob Gordon, FOTAS Director of Communications

By the Numbers
April 1-28: 331 stray and owner surrendered pets were brought to the County Shelter

Pets of the Week
MALISSA: Wire-haired Terrier mix, female, 3 years old, light brown, 62 pounds – $35
LIZZIE: Domestic Shorthair, 8 years old, tan & black Tabby, 9 pounds – $10