"I like their purring – I love that sound," says FOTAS PetSmart Volunteer Twylia Stewart as she strokes the fur of Kendi, a male black kitten who's just arrived from the Aiken County Animal Shelter. "I also think they sometimes don't get as much attention from people as dogs do. Everybody loves dogs, including me, but I think cats are sometimes seen as the second-class citizens of the pet world."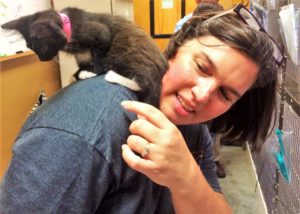 Stewart's passion for felines is shared by all the members of the FOTAS volunteer team who take care of the cats at the Aiken PetSmart Store.
"We love what we do," said Judy Albert, who leads this special team. "We want to help and make sure the cats are well-cared for and give these animals a second chance to live with a loving family."
The Aiken County Animal Shelter (ACAS) receives many unwanted felines in need of homes each month, but the partnership with PetSmart helps ease the load, providing a second location for cats to be showcased and adopted. While most of the adoptable adult cats and kittens are available at the County Shelter located at 333 Wire Road, PetSmart provides FOTAS with 10 cat condos at its Aiken store on Whiskey Road.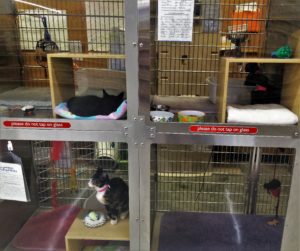 Once ACAS staff transports the cats and all their medical records and paperwork to PetSmart, the FOTAS volunteers keep the felines watered, fed and clean. They follow a strict schedule, making sure that someone comes in to maintain the kitties' condos and living area twice a day, every day. The volunteers also take notes on the cats' behavior and special needs and most stay for hours to play with the felines, helping to socialize and prepare them for their future forever homes.
"Cats are funny and entertaining," says Michelle Greene, who started volunteering three years ago because her 10-year-old daughter, Ansley, wanted to help and be around the PetSmart cats. "We enjoy working with them, try to make sure they feel comfortable around people and let the compatible ones play together. I like volunteering here because it's something I can do once a week that benefits the animals and it's also teaching my kids responsibility. We call it our 'fuzz therapy.'"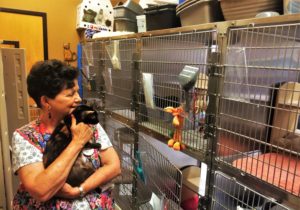 Thank you so much to the FOTAS Pet Smart volunteers: Leader Judy Albert, Eileen Livesey Allen, Kathy Bissell, Meagan Boehl, Kayla Cox, Cheryl Dillinger, Lynn Edwards, Michelle Greene, Allison Hamilton, Leah Holt, Lauren Jennings, Diane Moore, Twylia Stewart and Emily Smith.
Thank you also to PetSmart, especially Aiken PetSmart Store Manager Steve Block, Assistant Store Leader Ken Gunter, Customer Engagement Leader Lauren Amundsen and the many store associates who assist customers.
It's a team effort and a lot of work but the results speak, or rather, meow for themselves.
Their lives are in our hands.
— By Bob Gordon, FOTAS Communications Director

Pets of the Week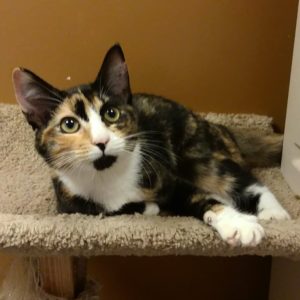 EILEEN: Calico kitten, female, 4 months old, 4.5 pounds – $10 (available at Aiken PetSmart store)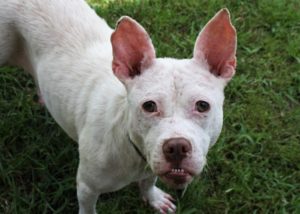 TOOTOO: Terrier mix, female, 10 months old, 33 pounds – $35