When Yvonne and Colin Brookes moved to Aiken from the UK two years ago, they didn't think they'd have any dogs in their home. They planned to make frequent trips back to the UK to visit family and friends across the pond, so owning pets wasn't practical.
But for a couple not used to life without animals, this was a difficult adjustment. Yvonne spent most of her life as a professional horse trainer and rider in North Yorkshire, England and at one time she and Colin owned six horses, two dogs and two cats. Shortly before moving to Aiken, their last dog, a Jack Russell named Bernie, passed away at the age of 18.
"It was very hard not having a pet but then we heard about FOTAS and attended their Woofstock festival – and we discovered a way to spend time with animals and at the same time help dogs in need," Yvonne said.
They started by walking dogs and spending time with them on the shelter grounds. Then Yvonne began to take dogs on "Doggie Days Out," a FOTAS program that allows people to take shelter canines for short trips to the park, downtown or even just for a car ride. Yvonne was taking so many dogs on days out that a separate sign-out sheet was created for her.
Finally, Yvonne and Colin took in a puppy, Tyler, for about a week to help the 5-month-old Hound get used to people and experience what living in a house is like before being placed in his forever home.
"The fear we had initially was getting too attached to the dogs," Yvonne explained. "We had never fostered before and in the past, any animal in our home was considered a member of the family. But once we took the approach that these dogs were just with us for a little while and already destined to be someone else's pet, it became an extremely rewarding experience."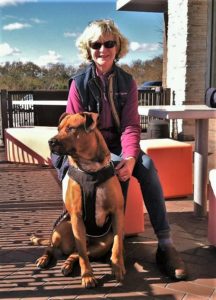 After Tyler, the couple fostered a young Lab mix Carlos. Then came Mac, Maverick, Celeste, Polo and Zeus. All were dogs needing socialization and training. Retriever Celeste was shy but bloomed into a confident canine under the two-week tutelage of Yvonne.
Polo, a chain dog, learned better manners and how to walk well on a leash. Zeus, a large Rhodesian Ridgeback, who was anxious and bit at his leash when being walked, became a well-behaved, calmer dog.
"I would tell anyone who's thinking of fostering, give it a go," Yvonne said. "It really helps these animals. It helps them find homes and raises the likelihood of a successful adoption. Sometimes it's just a matter of teaching these animals that they can be loved."
Their lives are in our hands.
— By Bob Gordon, FOTAS Communications Director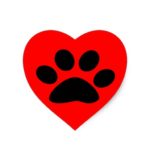 By the Numbers
On the first  two days of the new year, the County Animal Shelter took in 58 strays and surrendered pets.
Pets of the Week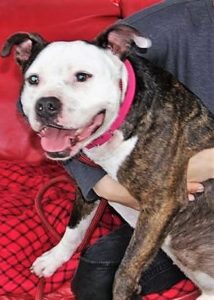 PHILO
Mixed breed, male, 3 years old, brindle/white, 48 pounds – $35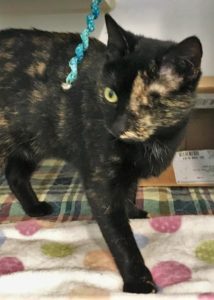 CLARA
Domestic Shorthair cat, female, 1 year old, tortoiseshell, 8 pounds – $10