"Every charitable act is a stepping stone towards heaven."
Henry Ward Beecher
It's the time of year when the spirit of Christmas thrives. It's a time for gratitude, for family and friends. It's a time to rejoice our faith. It's a time for love.
It is also a time for charitable giving, and if your mailbox is anything like mine, it's filled with requests from worthy local charities for year-end contributions. They all do good works, but you can't give to them all. How do you decide?
I am going to take a leap of faith here—that if you are reading this column, you care about the plight of abused, abandoned and homeless animals. If that's true, then FOTAS, the private partner of the Aiken County Animal Shelter, is the right choice for your charitable urges. Here's why.
FOTAS provides critical assistance to 5000 Shelter animals a year. In the first ten months of this year, 3456 animals have been saved. That's an average of 340 animals a month. No other organization comes close to saving that many animals—day after day, month after month, year after year.
FOTAS has funded the design, construction and equipping of a wellness and isolation building at the Shelter to isolate and treat contagious, treatable illnesses—a much-needed project that has been two years in the making and is close to completion. FOTAS also purchased a new anesthesia machine for on-site surgeries and a commercial dishwasher that properly sterilizes feed and water bowls. It arranged for the donation of an x-ray machine and paid for the setup and training of medical clinic personnel.
FOTAS goes the extra mile to find every animal a home.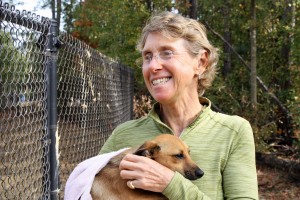 It aggressively markets adoptable animals through print and social media and transports animals to off-site adoption events in a van donated by FOTAS. It supplements adoption fees for active Military Personnel and veterans and pays for heartworm medicine for HWP dogs adopted from the Shelter (150 this year).
FOTAS developed a network of rescue partners in other parts of the country and organizes and pays expenses for transfers of adoptable animals. FOTAS recruits foster families (and funds their provisions, if necessary) to provide interim care for animals approved for transfer and longer-term care for animals in "a family way."
FOTAS addresses the cause of high Shelter intake: rampant overpopulation of dogs and cats. Since 2013, FOTAS has paid for over 2427 spay/neuter surgeries and neutered and returned to field 880 free-roaming community cats.
Since its inception in 2009, the Shelter's live release rate has increased from a dismal 5% to 82.9%. That's literally thousands more animals saved annually thanks to the substantial supplemental resources (both financial and manpower) provided by FOTAS.
Last month, the South Carolina Secretary of State honored FOTAS as one of the ten "Angel" charities in the state. FOTAS spends 83 cents of every dollar on its charitable purpose, which means you can be certain that your donations will make a difference.
The success of FOTAS is a testament to the generosity of the Aiken community, but there is still so much to do. Please send your much-needed donations to FOTAS, PO Box 2207, Aiken SC 29802 to help us continue the good work.
Their lives are in our hands.
By the Numbers
On Tuesday, Nov. 28, the County Shelter received 26 strays and owner-surrendered animals.
December Adoption Special: cats/kittens $10, dogs/puppies $35
Pets of the Week