The American Red Cross honored FOTAS fosters Becca Babineau and Chenoa Shields with its local hero award for "going above and beyond the line of duty to save lives and serve others." The two women were presented with their awards with other citizens who showed extraordinary courage to rescue and change lives for the better.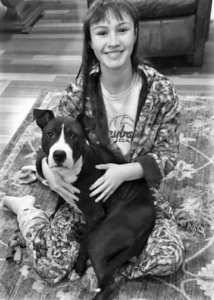 Becca, who will be a senior in high school next year, was honored by the Aiken Red Cross for the work she does with her family, fostering and nurturing Aiken County Animal Shelter (ACAS) dogs in preparation for adoption. Becca works closely with her mother, Peggy, to help restore the health and confidence of canines with severe skin conditions and other physical ailments.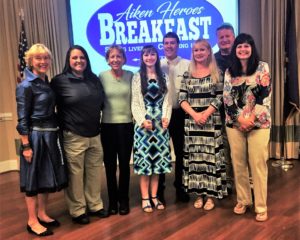 "I was pretty surprised when I heard that I had won this award and I'm very appreciative of the recognition," Becca said. "I enjoy working with the dogs because I can do it in our home where everything is very relaxed and it's rewarding to see the progress they make."
Becca has helped foster about 160 dogs in four years. Canines that stood out to Becca included Max and Nellie, who were suffering from severe demodectic mange, a skin condition that is often worsened by stress. When she and Peggy brought the dogs home from the ACAS, they were nearly furless. But once they felt safe and received the one-on-one socialization needed, their medication kicked in and they regained their beautiful, thick coats.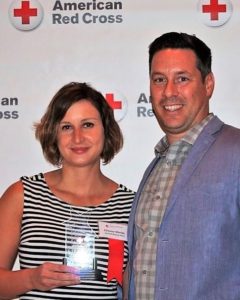 Becca also has fostered dogs injured in car accidents and even one recovering from gunshot wounds.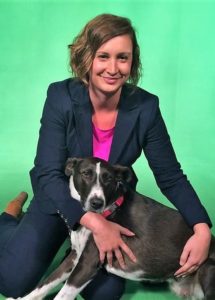 Chenoa, also a long-time FOTAS foster of ACAS dogs, received the Augusta Area Red Cross Hero Award for saving and placing homeless dogs in forever homes. Since 2015, Chenoa has helped save 51 shelter dogs by taking them into her Evans, GA home and treating their physical and emotional wounds. She often adopts the dogs and then places them by carefully screening potential adopters until she's sure they can provide good homes. Sometimes she even delivers the dogs herself, driving as far as 850 miles in a single day, all while working fulltime as a program analyst at the Charlie Norwood VA Medical Center.
"I started offering to deliver my fosters to their forever homes because the joy on the adopter's face upon first meeting their new dog is priceless!" Chenoa said. "I wouldn't miss it for the world."
Congratulations to these wonderful women who have done so much for homeless animals. We are proud and lucky to have you on our FOTAS team!
Their lives are in our hands.
— by Bob Gordon, FOTAS Director of Communications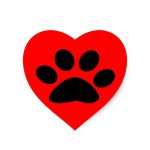 By the Numbers
The adoption fee for cats and kittens is being waived ($0) through July 3rd

Pets of the Week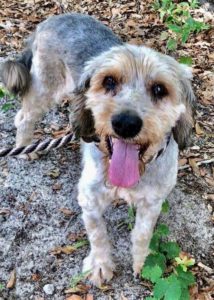 CHURCHILL: Mixed breed, male, 9 years old, 52 pounds – $35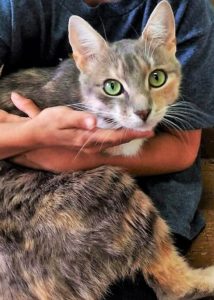 LILLY: Domestic Shorthair, female, 2 years old, 6 pounds – $0 through July 3