Dogs and the experience of adopting them should be celebrated. At least, we think so. That's why FOTAS, the Aiken County Animal Shelter and Mellow Mushroom are co-hosting Year of the Dog events this Saturday, July 28.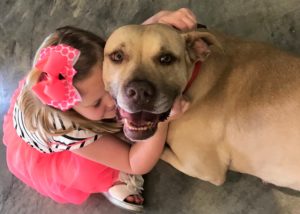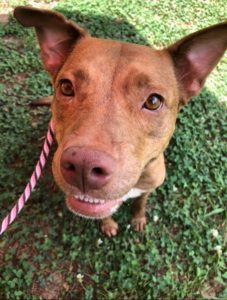 According to the Chinese calendar, 2018 is the Year of the Dog, a zodiac sign that symbolizes loyalty and honesty. To celebrate our canines at the shelter, from 11:00 to 4:00 we'll be adopting dogs for just $35 – and serving hot dogs and fortune cookies to all visitors. Plus, everyone who adopts, signs up to be a volunteer or donates to FOTAS on this day will receive a $5-off Mellow Mushroom coupon.
FOTAS will also be bringing adoptable dogs to Mellow Mushroom restaurant, located in downtown Aiken. From 11:30 to 2:00, you can adopt a dog on-site. Mellow Mushroom will provide discount coupons to everyone who gives a dog a forever home, donates to FOTAS, or completes a volunteer or foster application. Eating pizza while spending time with dogs – how can you resist that combo?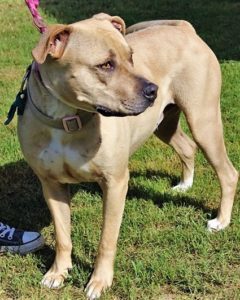 As most are aware, this summer has been tough, with the County Shelter receiving a monthly average of 532 strays and surrendered pets at 333 Wire Road. In July, the flood of animals continues, with well over 300 unwanted pets already added to intake kennels.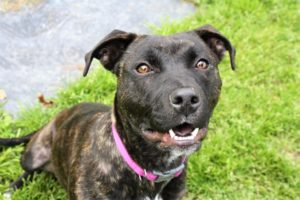 These Year of the Dog events will provide greater exposure for these animals in need and make your search and selection for a furry companion even more fun!
Here are some of the wonderful dogs to look for on Saturday:
Emma: Beautiful, 2-year-old Emma is sweet as can be, but sad she hasn't found a family of her own yet. This mixed breed is 46 pounds and perfect for a smaller home.
Hilde: Full of personality and affection, this 6-year-old, apricot-colored Retriever mix deserves a great home
May: Sweet May is a pretty, 2-year-old Retriever mix who needs a home ASAP. She's very affectionate but doesn't like to share her humans with other pets.
Raylyn: So sweet and friendly! Brindle, 1-year-old Raylyn is a mixed breed with a lot of energy. She'd make a great jogging or workout buddy!
Their lives are in our hands.
— by Bob Gordon, FOTAS Director of Communications