It is uplifting to see how happy Biscuit is now that he has a home with a family that loves him. This sweet 9-year-old mixed breed is one of those special dogs you never forget. In fact, Dr. Lisa Levy, the Aiken County Animal Shelter's (ACAS) Veterinarian, said Biscuit is one of her favorite dogs to ever come into the shelter.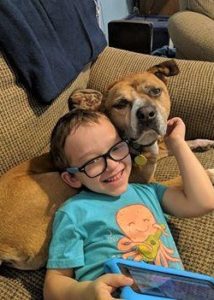 Biscuit arrived at the ACAS with a severe wound to his head. The gash was terribly infected, and his recovery was in doubt. But Dr. Levy was able to stitch the wound closed and clear the infection with antibiotics. Throughout the long process, Biscuit wagged his tail and displayed an amazing spirit.
He was adopted by the Gallardo family in April and in late December, Biscuit reached another milestone well worth celebrating – he tested negative for heartworms. Thanks to FOTAS funding his treatment, Biscuit is now completely heartworm free.
"Biscuit is doing great," said Brenda Gallardo, who teaches at Warrenville Elementary School. "He gets along with our other dogs, he likes to be loved on and he wants to be with everybody. He's also taken over our couch in the TV room."
Unfortunately, heartworm infection is common in this area. The warmer weather makes dogs more susceptible to getting bitten by mosquitos and the infection getting transferred into their bloodstream and heart. It's easily prevented with prescribed monthly chewable pills, but you only have to miss one month to make your dog vulnerable to infection. Heartworm disease is very curable but the medication for treating it is not cheap. That's why it's such a godsend to have FOTAS funding the treatment for every heartworm positive dog on the adoption floor.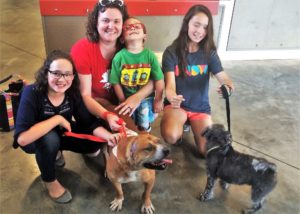 In 2017 and 2018, FOTAS saved 470 heartworm positive dogs by funding their treatments. In the past, these dogs, adoptable and otherwise healthy, would have been euthanized because the County didn't have the funds to treat them.
But since FOTAS started its "Have a Heart, Save a Heart" program two years ago, the community has donated enough money for every heartworm positive dog at the shelter to be saved and treated.
"We weren't hesitant at all to adopt a heartworm positive dog like Biscuit," Brenda said. "There was no stress or difficulties because the shelter staff made it easy and explained everything."
"Biscuit is such a great dog and so loving with the kids – I wouldn't hesitate to do it all over again," she added.
For more information on heartworm treatment, please go to fotasaiken.org. You can also donate to the FOTAS "Have a Heart, Save a Heart" Fund to help treat heartworm positive dogs at the ACAS.
Their lives are in our hands.
— By Bob Gordon, FOTAS Communications Director
By the Numbers


In 2017 and 2018, FOTAS saved 470 heartworm positive dogs by funding their treatment.

Pets of the Week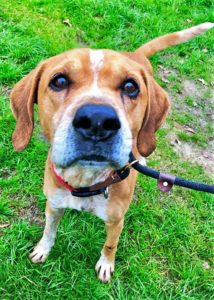 UNO
Retriever/Hound mix, male, 7 years old, 48 pounds – $35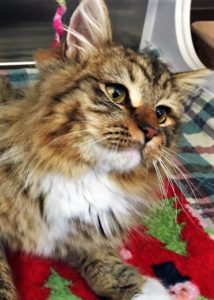 GRAVY
Domestic longhair kitten, male, 9 months old, 5 pounds – $10